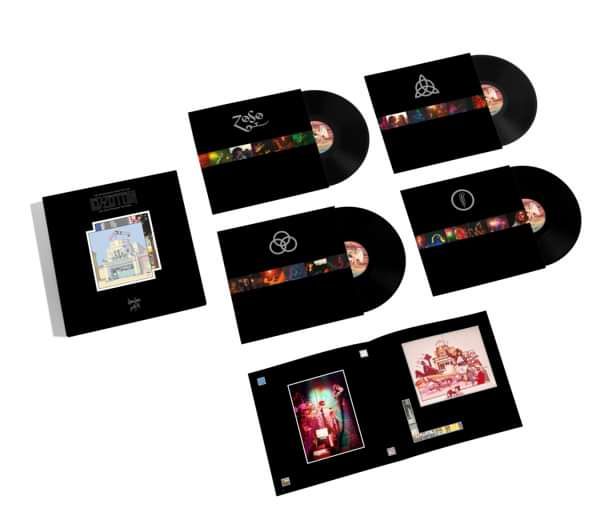 The Song Remains The Same – Vinyl Box Set
Remastered audio on four 180-gram vinyl LPs, plus 28-page booklet
Last order dates for Christmas delivery (recommended but not guaranteed)
For items shipped from the United States: USA - 13 December, international - 2 December.
After these dates, orders will be dispatched but may not arrive on time for Christmas.
Please note that this item will be shipped via a tracked service.

Tracklisting:

LP One
"Rock And Roll"
"Celebration Day"
"Black Dog"
"Over The Hills And Far Away"
"Misty Mountain Hop"
"Since I've Been Loving You"
'The Ocean"

LP Two
'The Song Remains The Same"
"The Rain Song"
"No Quarter"

LP Three
"Dazed And Confused"
"Moby Dick"

LP Four
"Stairway To Heaven"
"Heartbreaker"
"Whole Lotta Love"

THE SONG REMAINS THE SAME is the soundtrack to the legendary concert film of the same name, which was released in 1976. The performances in the film were recorded July 27-29, 1973 at Madison Square Garden during the band's tour for its then-current studio album, Houses Of The Holy.